AVIFES is a non-profit and declared public entity.
In 1986 we started our journey. We are born of the need and enthusiasm of the families of people with mental illness, a need and an enthusiasm that made us useful, active and adventurous. We started out a very difficult time for mental health and set out, from our beginnings, a double challenge: to claim new and better resources, and to stand up to social stigma.
It is these two paths that cross again and again in our field of action, the historical territory of Bizkaia.. Right now 6,000 people are motivated by a certainty: our goal is mental health.
Do you dare to meet us?
We are AVIFES
Want to get to know us a little more? We are…

Passionate
We believe that change is possible and we fill everything we do with energy and passion.
Diverse
Difference and diversity is our best ally. In Avifes there is always a place, a new project, a new idea. We like a diverse range of people because we're all different!

Responsible
We fulfill our mission and do so in a responsible and co-responsible manner. We care about the big and the small, we care about you!
Brave and Adventurous
We dare, we embark, we try… always thinking about improving the collective.
Committed
We have over 35 years of experience. And every day, from our birth, we struggle to advance the generation of bigger and better programs and services. We work to defend and vindicate rights, and to achieve personal autonomy. In short, improve the quality of life of people with mental illness and their families.
Declared of public utility and of social interest by the Basque Government and recognized as a collaborating entity of Emakunde (Basque Institute of Women) for its initiatives for equality, AVIFES was born as an Association in the year 1986. This was result of the initiative of a group of relatives of people with mental illness who, after realizing the great scarcity of resources for mental health, undertook the task of grouping around an Association that would fight to dignify this disease and ensure the resources needed.
AVIFES' mission is to provide personalized lifelong support to people with mental illness in Bizkaia and their families to achieve personal autonomy, quality of life and inclusion in the community, ensuring their status as citizens in the fullest sense.
AVIFES currently has 1,385 memberswho in turn represent approximately 6,000 people from their surroundings, serving more than 700 people in our programs and services in a stable and direct way..
Over the course of these 35 years, with the commitment and dedication of families, professionals, volunteers and people with mental illness themselves , we are managing to move from one reality, marked by stigma, exclusion and charity, to another where people with mental illness are accepted by society as a whole and have services and resources in various areas fundamental to their quality of life.
We have changed the way we look at people with mental illness, from the conviction that each person is diverse in himself, with his dreams, feelings, desires, abilities, achievements and accomplishments: we no longer see a collective of "gray color", but we are able to perceive one of these people in a whole "range and combination of colors", as a unique and individual person. And what is more: we have helped their families, their environment, society, to begin to change the way they look at the situation in this same way.
At AVIFES we build our day to day, and our future, based on principles that have as their center and main reason to be:
An organization born from families and the people affected for 35 years, seeking, through the union of will and mutual support, a better life for people suffering from mental health problems. This social base is the engine of the organisation.
The defense of the rights of people with mental health problems and their families, deploying the institutional, political and citizen action needed at all times to achieve it.

Accompaniment and support to people with mental illness through different initiatives and services to build their own life project in the most autonomous way possible in their own community environment.

Guidance and support for families through training, meeting and participation in spaces that enable learning through shared experiences between families in the same situation.
Commitment to the fight to overcome social stigma through campaigns, talks, participation in forums and other social awareness actions that allow us to overcome false beliefs and stereotypes that are limiting or preventing the effective equality and participation of our collective in all areas of community life.
A clear commitment to the geographical decentralization of all our programs and initiatives so that Biscaynes receive their support in their own town or city within Bizkaia, in the support and promotion of people with mental illness and their families.
Having a creative and innovative care model based on the mental health quality of life model.
Attention to every aspect, from parameters of effectiveness and quality to the diversity of diagnoses in different age ranges, taking into account the gender perspective, the different social and family situations and other possible associated pathologies
An ethical model of management which is responsible and committed to people, a model that is always moving towards excellence.
All the above based on our key values: Focus on people with mental illness and their families, co-responsibility, justice, participation, equal opportunities,non-discrimination and ethical behavior..
People with mental illness treated in a stable manner every day
Presence consultations, telephones or online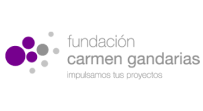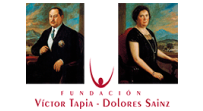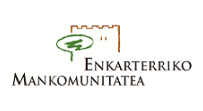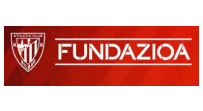 We have helped people believe in themselves, recognize their abilities and potential.
These people feel part of AVIFES and have come to recognise their abilty to do more, so they demand new support and actions.