According to the World Health Organization (WHO), Health is "a state of complete physical, mental and social well-being, and not just the absence of health conditions or diseases
What are mental illnesses? Mental Illness or Mental Disorder is an emotional, cognitive and/or behavioral alteration, in which basic psychological processes such as emotion, motivation, cognition, consciousness, behaviour, perception, sensation, learning, language, etc, are affected. This makes it difficult for the person to adapt to the cultural and social environment in which they live and creates various forms of subjective malaise.
(Ref. La "Guía de estilo" de la Confederación Salud Mental España).
Diagnosis of mental illness
According to the criteria of international classifications such as the DSM-IV of the American Psychiatric Association or the CIE-10 of the World Health Organization (WHO), the diagnostic groups that result in the emergence of a situation valued as Serious Mental Illness are: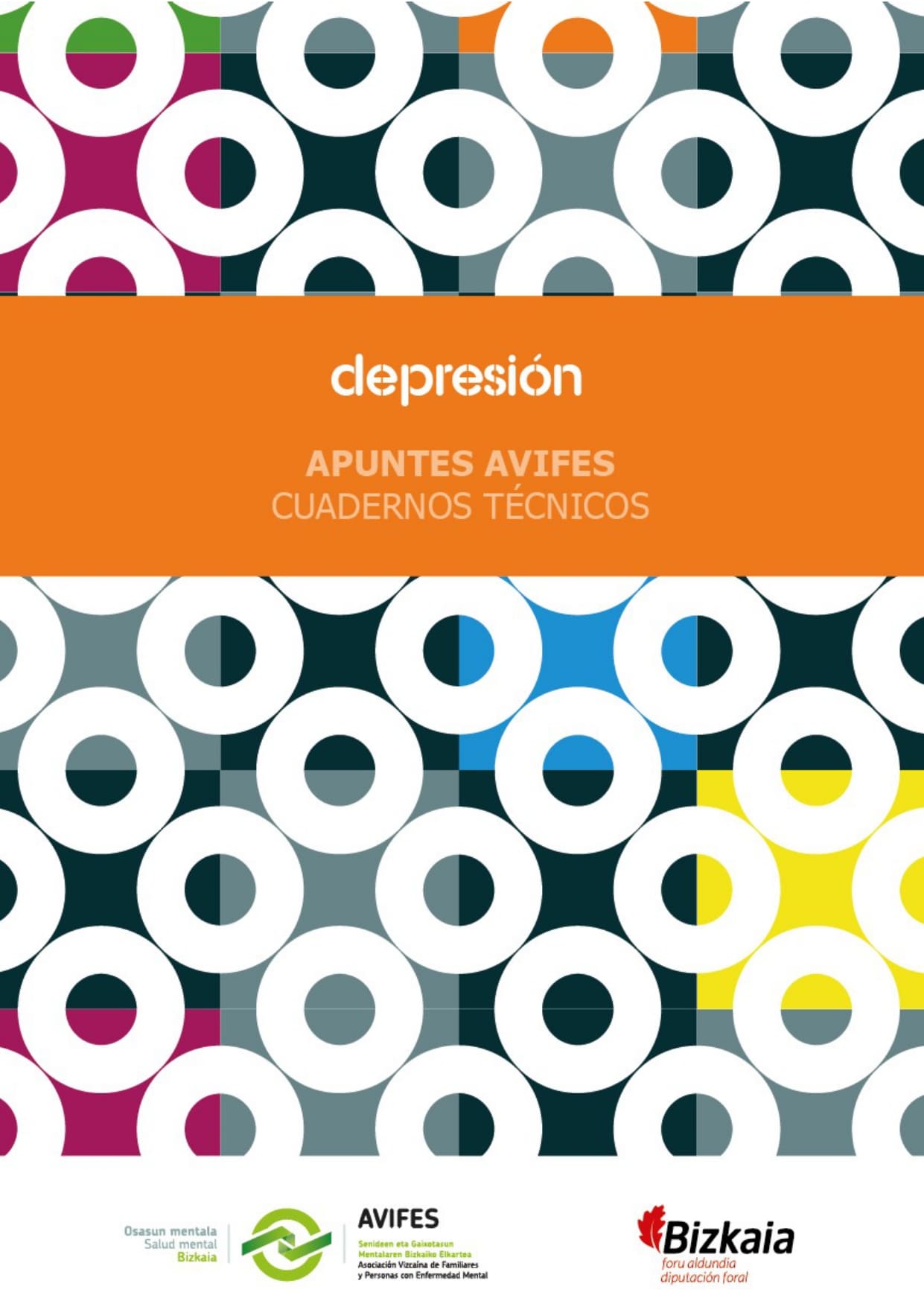 Depression is a mental health problem that affects millions of people around the world. It is likely that, throughout your life, you have been in contact in some way with this disease, either through people you know or are close to, or because you have experienced it in your own skin. You have probably heard information or comments about depression or talked about it with people around you. However, how much do you really know about this disease? Is depression just about being sad? How do you know when it is time to ask for help?
SCHIZOPHRENIA AND PSYCHOTIC DISORDERS GROUP
This is a mental illness characterized by thinking disorders, hallucinations and negative symptoms; it usually has a great impact on social relationship functions. There is a serious deterioration in the assessment of reality that greatly interferes with the ability to respond to the daily demands of life. These distortions come from the perception of thought and emotions.
BIPOLAR DISORDER AND MAJOR AFFECTIVE DISORDERS
These are characterized by severe mood disturbance phases and the level of activity of the affected person (manic-depressive episodes).
These are an alteration of personality, way of life, mental health, way of being and relation to the environment. The pathology is given by groups of peculiar traits (not clinical symptoms) that make the person suffer or generate serious conflicts in interpersonal and / or social relationships.
OBSESSIVE-COMPULSIVE DISORDER
Obsessive Compulsive Disorder (hereinafter OCD) is a type of chronic mental illness, which diagnostic manuals place within the category of "Obsessive Compulsive Disorders and Related Disorders" (DSMV), and within the group of "neurotic disorders secondary to stressful and somatomorphic situations" (CIE-10). When a person has an OCD, they have certain involuntary repetitive thoughts and feel compelled to followroutines or rituals on an ongoing basis.
According to the World Health Organization (WHO), around 1 in 4 people worldwide suffer from a life-long mental disorder
The Biscay population currently suffering from a mental disorder is estimated at 2%. This means that there are around 23000 people affected in our territory.
The WHO estimates that approximately 20% of children and young people have severe mental disorders. Neuropsychiatric disorders are among the leading causes of disability among young people. (OMS)
By 2020 depression will be the second-largest cause of disability in the world after heart disease
Depression is a common mental disorder that affects more than 350 million people worldwide, affecting women more than men
Depression accounts for 4.3% of the global burden of disease and is among the leading causes of disability, especially among women.
In our society there are a set of occupational and social barriers created by the stigma of mental illness
Employment is one of the main areas of stigmatization, an estimated 5 to 15% of people with mental illness have a job, and only 5% do so on a regular basis. 44% say they have suffered some form of employment discrimination.
People with chronic mental illness have numerous experiences of rejection, especially in the workplace, and among friends and extended family: 44% say they have had experiences of discrimination in the workplace, 43% in relationships with friends and 32% with neighbors.
Anyone can develop a mental illness. Science tells us that people with a certain genetic predisposition are more likely to suffer from mental illness, but environmental factors can also determine the onset of a mental illness, so we are all vulnerable.
Mental illness is not usually understood by society. 83% of the general population say they are unaware of schizophrenia.
Recent studies maintain that 83% of people with mental illness argue that social discrimination and stigma is one of the main obstacles to their recovery.
Mental illness can affect anyone, regardless of age, race, religion, or social class.
Early identification and treatment are of paramount importance.
The stigma suffered by people with mental illness and discrimination causes some of these people to be reluctant to receive specialized medical treatment.
True or False? Reveal false myths with the following questions.
False
Many bright people who have achieved great professional successes have had or still have a mental illness. They have learned to live with their conditionto function and have not stopped achieving their goals. Examples include: Albert Einstein (physicist), John Nash (mathematician, Nobel Prize winner) and Ariana Grande (singer songwriter, producer, actor).
False
The idea that mental illness is related to violence has no scientific basis. Reality tells us that people with mental illness are more likely to harm themselves and not others and are more likely to be subjected to aggressive acts than to commit them.
True
To keep some of the symptoms of the disease under control and prevent future relapses it is often essential to take It is very important that the person has adequate pharmacological treatment, which makes it possible for them to develop their daily life in the most normalized way possible without the burden that many symptoms of his diagnosis place on him.
False
Mental illness does not develop in pregnancy as is the case with other diseases. Mental illness develops at any lifestage, as a result of the combination of multiple causal and psychosocial factors. 75% of mental disorders occur or originate in adolescence so a good system of prevention and early detection means better treatment and care.
False
Everyone needs somesupport throughout their lives, especially if we are struggling with a serious illness. This is not to say that the person cannot function properly in different areas of their life, family, work, environment, and participate activelyn in society.
Take care of your Mental Health
Our recommendations to take care of your Mental Health:
Sleep 7 or 8 hours a day
To prevent energy loss and the onset of fatigue
Eat a healthyand varied diet
To have a healthy and strong body.
Practice a sporting activity
This could be as simple as walking for an hour a day
Go out and have fun
With your friends, family, neighbors…
Control consumption
Alcohol, tobacco, coffee, drugs…
Face problems
Obstacles are challenges and opportunities to learn
Dedicate time to yourself
Take a nap, go to the hairdresser's, treat yourself…
Share the daily "overload"
Make a list of the tasks you're going to do and recognize your limitations
Don't be afraid to ask for help if you need it.
Enjoy hobbies
Crafts, going to the movies, reading a book, going to a concert… will help you disconnect.
Watch out for symptoms of stress
Insomnia, hair loss, sadness, irritation, nervousness…

Recognize your achievements
Reflect on the things that have been achieved, on those that make us happy, to support other people as well.
Seek professional help
It reduces suffering and improves the quality of life. Ask who you're closest to, create a sense of belonging. You're not alone- this isn't only happening to you. The way to change is to ask for help in providing tools and possible solutions. (Online consultation)