If you are a woman and you are interested in meeting other women with whom you can share experiences, concerns, interests and even hobbies, you are in the right place. In Avifes we will seek to respond to your needs, support you and build a life project, full of opportunities in a space of listening and understanding.
We can help you take charge of your life, or be able to create a life project, make your own decisions and ask for support when necessary. In addition, you will meet other colleagues with whom you will share experiences, concerns, interests and even hobbies.
We have the support of the BBK Foundation, Emakunde and the Provincial Council of Bizkaia..
One more step towards equality
Giving a voice to women in mental health.
#SupportingWomen
Research on the quality of life of women with mental illness
Do you want to know the results and conclusions of this study in more detail?
Check out our research!
The quality of life of women with mental health problems presents lower results than in other people. This is particularly significant in some dimensions (emotional well-being, physical well-being and material well-being), as a consequence of the symptoms of mental illness, their life trajectory marked by illness, social stigma and their experiences in the nucleus of coexistence characterized by overprotection, denied opportunitiesand responsibility for care and housework.
Research carried out with the support of BBK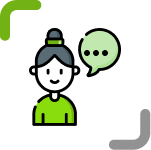 SUPPORT GROUP FOR WOMEN WITH MENTAL ILLNESS
If you are a woman with a mental health problem, here you will find a group that supports you and helps you create friendships with other women who are in the same situation as you. We will work on the development of social skills and social participation through different individual and group actions and taking part in activities in the community.
You will be able to express your fears and worries in an environment of trust and with professional support.
Currently, we have various groups throughout the Basque Country that meet weekly.
INDIVIDUALIZED PSYCHOLOGICAL SUPPORT
Are you going through a moment of crisis or emotional distress? Do you need to address a difficult personal situation? If so, we will also accompany you individually.
At Avifes, we offer you professional support to manage your emotions, face the possible causes of your discomfort, overcome the barriers that stand in your way, etc. We adapt to your needs and circumstances.
LAS KAROLAS GROUP
Weekly we have an appointment to walk in a group, socialize and activate our body and mind. We want to promote physical activity, taking a 2-hour walk, and create a space for sharing among ourselves and creating new friendships. Come walk with us!
We adapt to all rhythms, so every woman has a place in the group. The important thing is to enjoy it.
We also offer many other training activities, job orientation, parenting workshops, and gender violence prevention workshops through training, both as a preventive measure and to raise awareness of the different situations of inequality and discrimination towards women with mental health problems.
WE WORK IN A NETWORK
We carry out coordinated work with networks, women's services, both with municipalities and with Mental Health Centers, as well as with other associations that work with and for women with the aim of responding to the specific needs of women with mental health problems and to collaborate in the elimination of gender inequalities and access to resources.
We offer talks, workshops and training on:
Birth control and family planning
If your association or entity is interested, do not hesitate and call us. Together we can build an equal and better society.
WE ACTIVELY PARTICIPATE IN THE COMPANY
In order to make women with mental health problems visible and make their reality known, we participate in events and activities on the occasion of March 8 or November 25 and we go wherever they call us and want to hear the voice of women. Conferences, meetings or forums on equality and women, disability… By giving a voice to women with mental illness, we take another step towards equality.
Equality is an issue that affects everyone; a cross-cutting issue that has to be put into practice in any action that is carried out, with the dual focus of gender and disability being the one that should govern the actions. From this framework we promote and develop specific actions and good practices to support progress in the empowerment of women with mental illness, the exercise of their citizenship rights and their social participation, providing them with visibility and relevance. Promoting actions to raise awareness and / or prevent violent behavior against women
Our commitment is to all people with mental illness from Bizkaia and to equal opportunities. Over the years, we started to focus on women with mental illness by developing our AVIFES "Women's Area", carrying out an I Equality Plan in 2015 and developing the II Equality Plan 2019-2022.
Our trajectory in this area has allowed us to place special emphasis on care, intervention and visibility of these women who suffer multiple discrimination, making us a benchmark entity at the regional and state level, having received different awardsfor this.
3 out of 4 women with serious mental illness have suffered violence in the family and / or in their partner at some time in their life.
As in all cases of violence against women, the most frequent type of violence is psychological.
The risk that a woman with mental health problems has of suffering intimate partner violence is higher than in the general population.
40% of women with mental health problems who are currently experiencing intimate partner violence do not identify it as such. These women are a more vulnerable population to suffer violence from gender, and when it occurs, they have greater difficulties identifying it